Tahun ini IEEE Indonesia Section berkesempatan menjadi tuan rumah bagi IEEE Humanitarian Technology Conference (HTC), yaitu flag conference ketiga milik IEEE Region 10, setelah TENCON dan TENSYMP. HTC 2019 diselenggarakan di Universitas Indonesia, Depok. Aku hanya berperan sebagai advisor di konferensi ini, jadi tak banyak berperan selain di perencanaan awal. Di HTC 2017 di Bangladesh, sebenarnya aku diundang jadi salah satu invited speaker — namun saat itu gagal berangkat gara-gara kerumitan pengurusan visa Bangladesh.
Seperti juga TENCON dan TENSYMP, ada cukup aktivitas tambahan pada konferensi ini, mengambil kesempatan banyaknya international expert yang hadir di satu tempat — sayang kalau tidak dimanfaatkan secara maksimal. Salah satu aktivitas tambahan ini adalah mini conference (mico) tentang IEEE Professional Activity.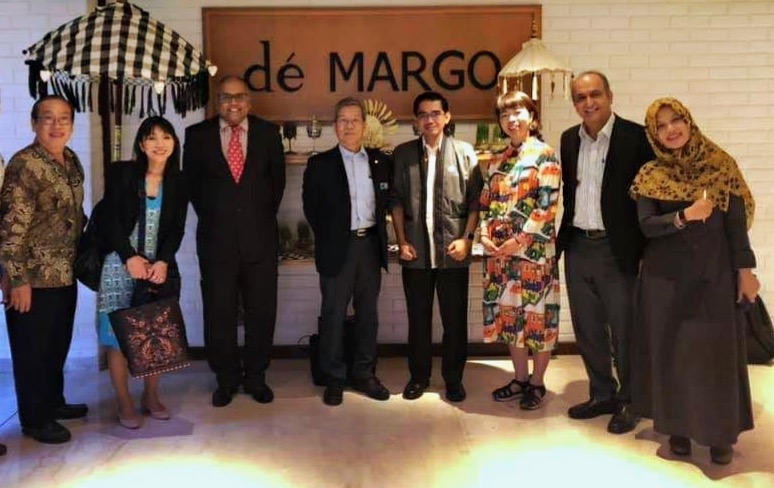 IEEE R10 Professional Activity Mico diselenggarakan di Hotel Margo, Depok. Kegiatan ini umumnya menampilkan speaker dari kalangan akademisi dan industri. Speaker dalam sesi tahun ini adalah Prof Akinori Nishihara (Director of IEEE R10), Prof Takako Hashimoto (Secretary of IEEE 10 Excom), Nirmal Nair (Professional Activity Coord of IEEE 10), Prof Kalamullah Ramli (Univ of Indonesia), dan si aku dari Telkom Indonesia. Hadir juga dalam aktivitas ini: Prof Wisnu Jatmiko (IEEE Indonesia Section Chair)Emi Yano (IEEE R10 WIE Coordinator), Prakash Lohana (IEEE R10 Humanitarian Technology Coordinator), dll.
Karena paparan diharapkan berkaitan dengan eksplorasi engineering secara profesi, aku menyiapkan presentasi bertema inovasi kolaboratif dalam kerangka ekosistem. Namun panitia mendadak memberi subjudul tentang smart city. Maka jadilah presentasi ini berjudul: Smart City — a context for digital ecosystem collaborative development.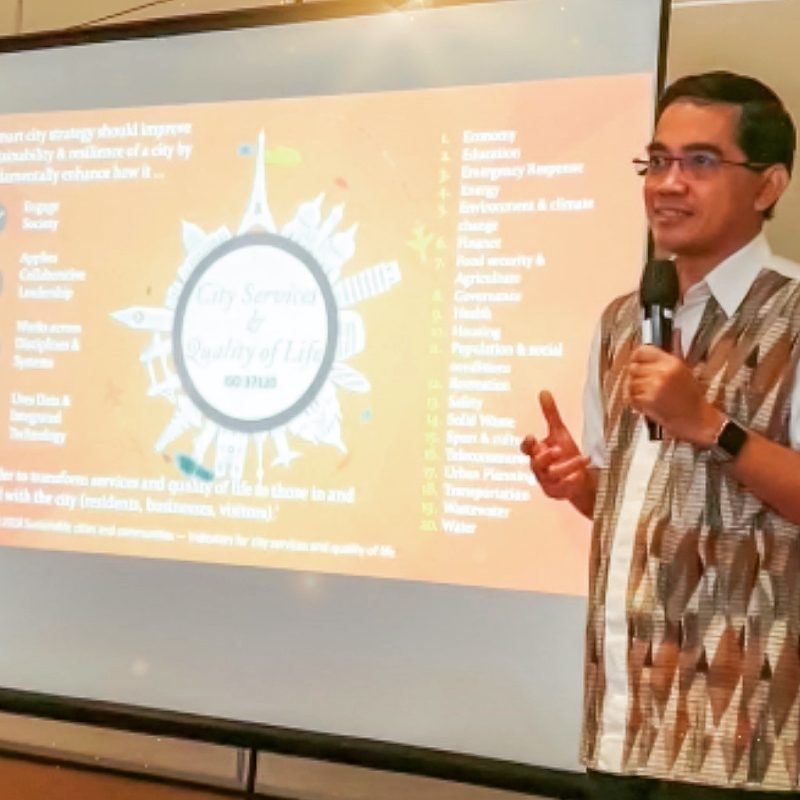 Diawali dengan pengenalan kembali akan konsep ekosistem, yang mengambil metafora dari ekosistem hayati. Ekosistem disusun sebagai kerangka pertumbuhan bersama dengan memanfaatkan kapabilitas dan ruang hidup (opportunity) bersama. Di dalamnya terjadi proses ko-kreasi hingga kompetisi, seperti juga ekosistem hayati. Sebagai pengikat untuk memastikan pertumbuhan efisien dan tidak liar, dibentuklah platform-platform. Pertumbuhan platform, komunitas, aplikasi, dll di dalamnya tidak sepenuhnya alami — karena itu diperlukan perencanaan dalam bentuk arsitektur sistem yang disusun bersama oleh para stakeholder awal (untuk kemudian tetap dapat dikembangkan). Teori arsitektur sistem kemudian juga dieksplorasi. Contoh kasus, tentu saja, tentang pengembangan smart city, sesuai pesanan panitia.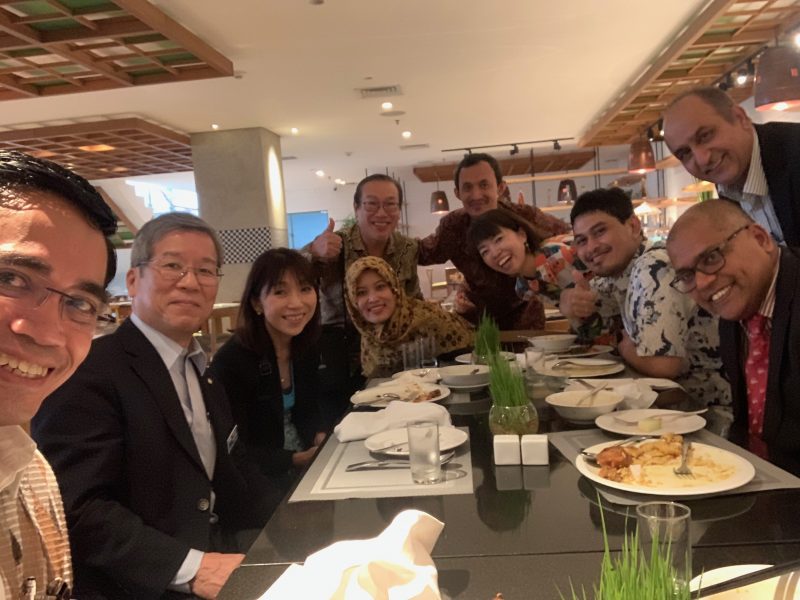 Usai presentasi dan diskusi-diskusi, mico dilanjutkan dengan pameran mini perangkat-perangkat IoT untuk dukungan program kemanusiaan, oleh mahasiswa UI. Diskusi dilanjutkan lebih informal pada sesi makan siang yang asik dan akrab, yang sekaligus mengakhiri mico ini. Kalau lebih panjang, namanya bukan mico.