Di dinding sasaran, tertulis mantra besar ini: Imagine, Focus, Action. Ini adalah satu bagian dari kerangka corporate culture Telkom Indonesia, yaitu Key Behaviours as the Practices to be The Winner. Di setiap pelatihan kepemimpinan, practices ini ditanamkan dalam bentuk praktek (hrrrr), i.e. berlatih menembak.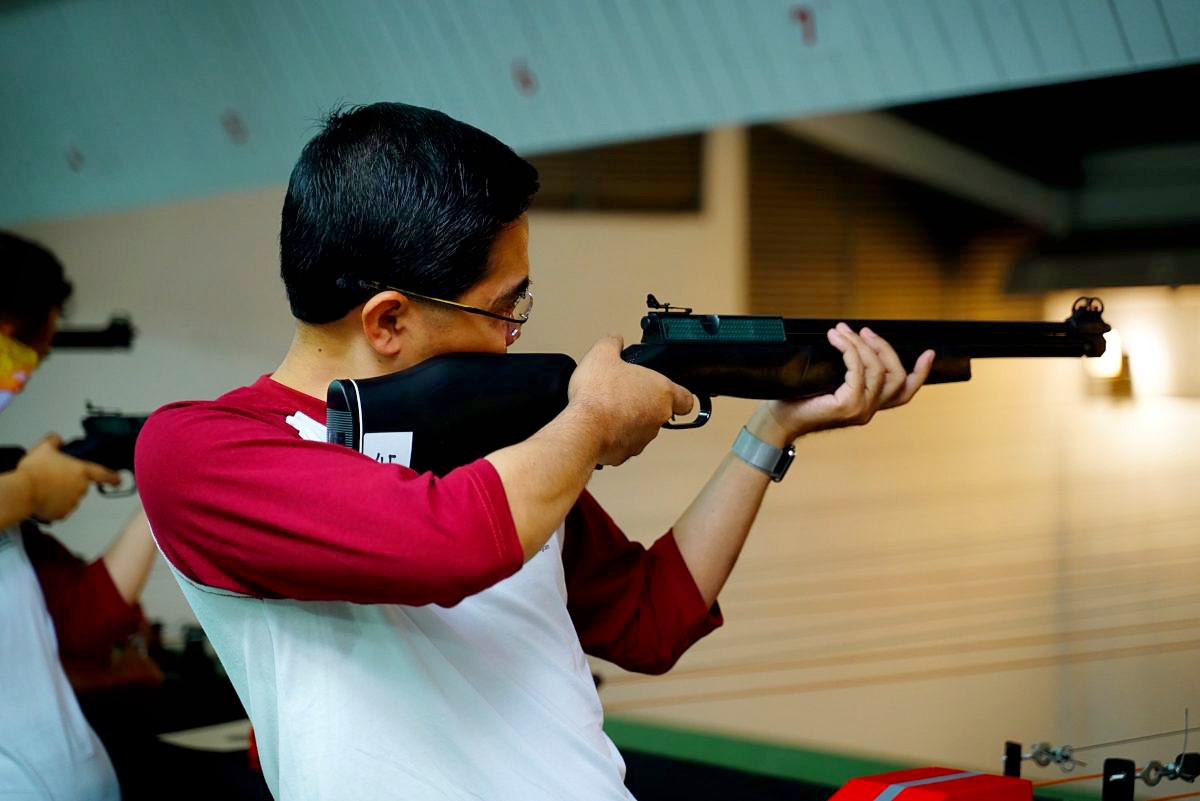 Ini menarik, karena di negara Indonesia yang amat sangat sipil ini, kesempatan warga untuk belajar menembak sangat kecil. Belajar menembak di Kampus Gegerkalong (Le Campus Guerlain) jadi bonus yang dinantikan di pelatihan-pelatihan kepemimpinan. Kans untuk jadi the winner pun merata, karena tak banyak yang pernah berlatih sebelumnya.
Dalam waktu singkat, para peserta dilatih memegang senapan, mengokang, mengintai sasaran, dan sisanya …. "Coba praktekkan yang tertulis di dinding itu. Bayangkan saat peluru mencapai sasaran. Atur posisi senapan tepat pada fokus. Pastikan tepat. Pastikan akurat. Begitu fokus sudah tepat, action! Tembak. Kalau tidak segera action, fokus akan lepas. Silakan dicoba." Kira-kira cuma seperti itu teorinya.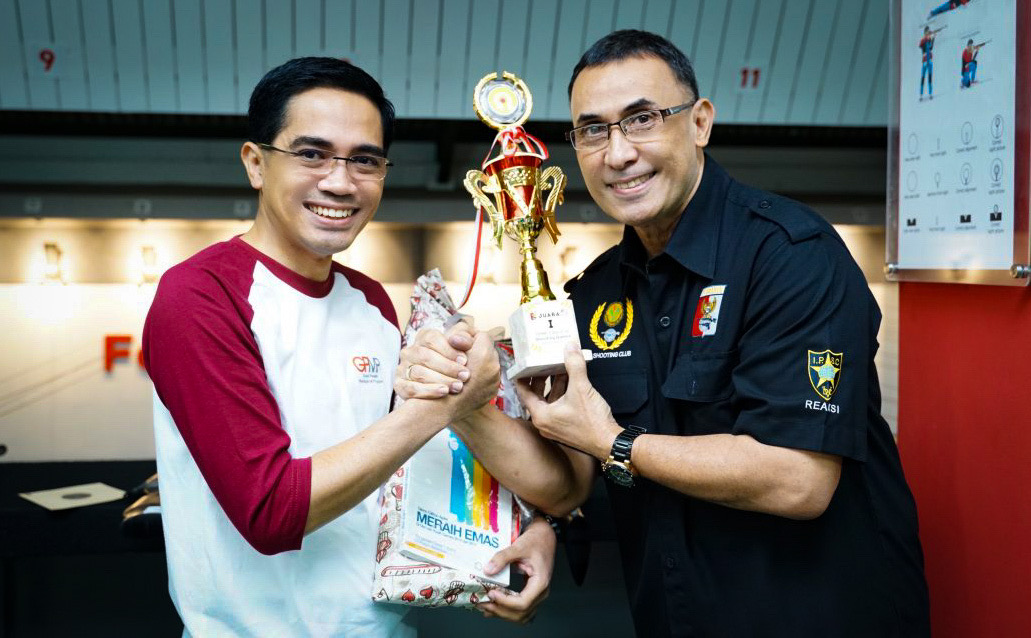 Hasilnya? The winner!
Itu praktek yang harus dijalankan di dunia bisnis. Di samping hal-hal yang lebih fundamental, hal-hal praktis memerlukan kedisiplinan pemikiran dan tindakan. Tentukan target, pastikan ketepatan, dan segera ambil tindakan setelah dipastikan. Indecisiveness dan kelambatan bertindak adalah kunci kegagalan.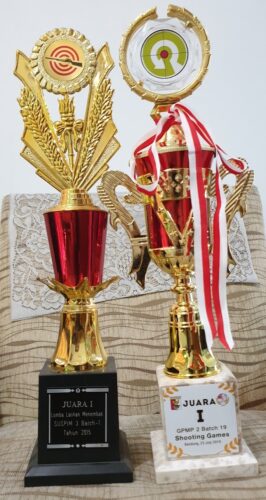 Lesson learnt lain? Saat menembak, hanya ada kita dan sasaran. Tidak ada hal lain. Tidak ada musuh, tidak ada kompetitor. Menembak memerlukan fokus pikiran ke diri sendiri dan ke target, bukan ke hal-hal lain. Keinginan, harapan, kekhawatiran, kebergegasan, semua jadi musuh. Menang tidak dapat dilakukan dengan mengalahkan orang lain — karena orang lain tidak ada, tidak boleh dipikirkan. Untuk menang, kita hanya bisa mengalahkan diri sendiri.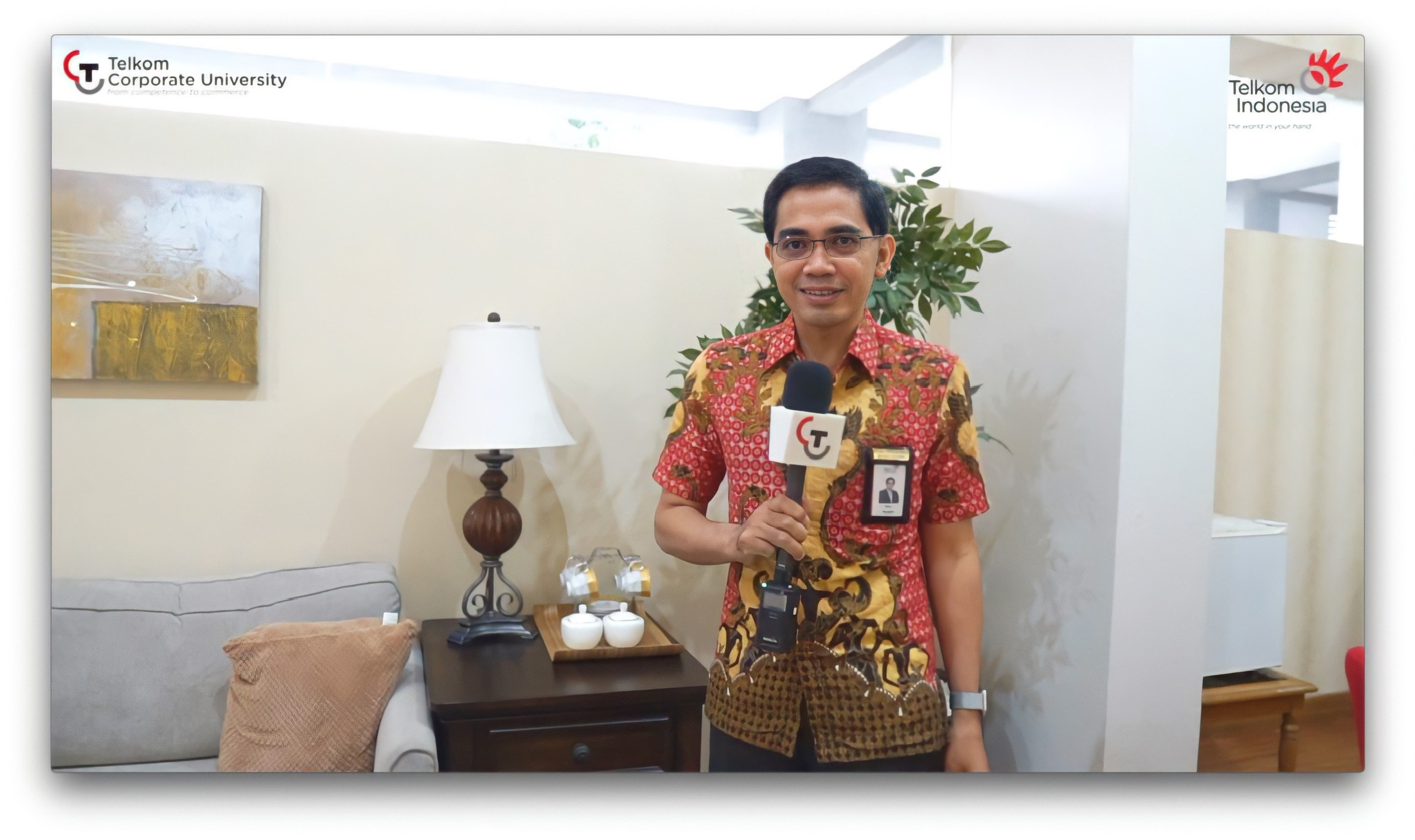 Sekali lagi, untuk menang, kita harus mengalahkan diri sendiri.