London Symphony Orchestra, menurut Wikipedia, adalah salah satu orkestra terbaik di dunia. Patron orkestra ini adalah Ratu Inggris sendiri; presidennya Sir Colin Davis; dan konduktor utama adalah Valery Gergiev. Sir Colin Davis pernah menjadi konduktor utama juga pada tahun 1995-2006. Orkestra ini merupakan resident di Barbican Centre. Malam ini di Barbican Centre LSO memperformansikan The Inextinguishable.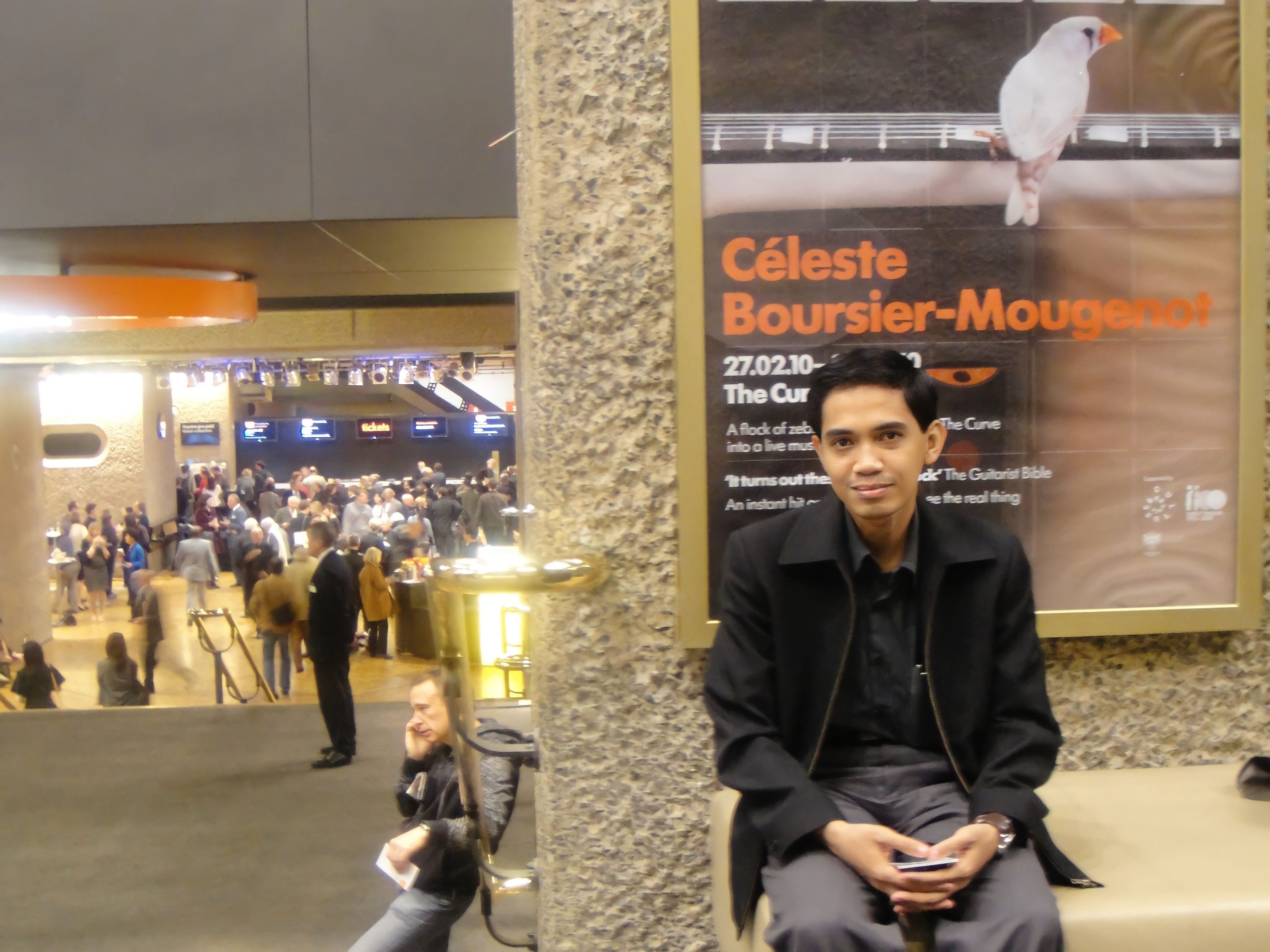 The Inextinguishable adalah simfoni keempat dari Carl Nielsen. Walau aku bisa menikmati simfoni Nielsen kelima berulang dan berulang kali, tetapi aku belum cukup akrab dengan simfoni keempatnya. Saat akan menuliskan simfoni ini, Nielsen menulis kepada istrinya: "I have an idea for a new composition, which has no programme but will express what we understand by the spirit of life or manifestations of life, that is: everything that moves, that wants to live … just life and motion, though varied – very varied – yet connected, and as if constantly on the move, in one big movement or stream. I must have a word or a short title to express this; that will be enough. I cannot quite explain what I want, but what I want is good." Maka The Inextinguishable menceritakan anasir daya kehidupan itu sendiri, yang bergerak lincah membentuk jiwa-jiwa dinamis dan beraneka rupa dan warna.
Performance Simfoni Keempat ini dikonduktori oleh Sir Colin Davis sendiri. Bukan performance biasa, aku pikir. Jadi, hanya beberapa menit setelah menjejakkan kaki di London dari perjalanan dari York, aku memutuskan mereservasi tempat di Barbican Centre. Barbican Centre sendiri terletak di City of London, bagian dari kota London yang kaya dengan pusat-pusat budaya.
Performance LSO dimulai pukul 19.30. Pada sesi pertama, LSO memainkan Simfoni 97 dari Haydn. Seperti simfony Haydn lainnya, musik ini menenangkan dan membersihkan pikiran. Lalu panggung ditata ulang. Piano besar di sudut ditengahkan. Tampillah Mitsuko Uchida; dan Sir Colin Davis kembali memimpin orkestra memainkan konserto piano yang lembut dari Mozart. Sempurna :).
Setelah sesi break, piano telah ditepikan kembali. Namun jumlah pemain ditambah lebih dari dua kali. Kelompok alat tiup mengisi setiap sisi panggung. Dan sepasang timpani mengisi ujung ruang.
Simfoni Keempat ini terdiri atas 4 movement, dan dimainkan tanpa break. Seperti simfoni Nielsen lainnya, movement pertama langsung diisi hentakan yang bergaya atonal. Tapi tak sedrastis Simfoni Kelima. Klarinet terasa mendominasi. Movement kedua, yang biasanya bersifat lebih tenang, masih dipenuhi paduan menarik dari alat-alat tiup. Violin dan dawai-dawai mendominasi movement ketiga, seperti menyiapkan diri ke klimaks movement terakhir. Di movement keempat, kedua timpani disandingkan mengiringi orkestra yang ditutup masih dengan rasa kepenasaranan yang tinggi.
Memang banyak alternatif untuk menggambarkan sang hidup. Bisa dalam bentuk perulangan yang menarik dan dinamik, atau dalam bentuk tanda tanya yang menggelitik, atau pengelanaan misteri panjang dengan keengganan untuk memasuki kedalaman. Atau ribuan variasi lain. Simfoni Keempat menggambarkan sang hidup dari sisi-sisi dinamika dan variasinya yang menarik. Menghentak, mengejar, dan berpadu dengan lincahnya menyeberangi batas dimensi realita dan kemayaan. Mengajukan kesetaraan antara yang mayor dan minor, antara yang mainstream dan yang terpinggirkan. Sungguh simfoni yang menarik untuk jadi bahan perenungan awal untuk memulai penjelajahan di kota London.