Daniel Barenboim, musikus kelahiran Argentina yang memiliki dua paspor: Argentina dan Israel. Ia General Music Director dari Deutsche Staatsoper Berlin, dan juga menjadi conductor dari Bayreuth Festpielle sejak 1981. Walau secara umum ia merasa tak terusik hidup di negara yang diemohi kaum Yahudi, tapi kadang ada usikan juga. Tokoh politik Jerman seperti Klaus Landowsky dari CDU masih mencapnya sebagai Jew Barenboim: "On one hand, you have young Karajan, Christian Thielemann. On the other, you have the Jew Barenboim." Barenboim secara enteng cuman menganggap politikus itu nggak ngerti soal keyahudian. Namanya juga politikus.
Sebagai conductor di Bayreuth, tentu Daniel kita lekat dengan Wagner. Kita boleh curiga bahwa cerita tentang Daniel ini kita tulis di sini karena berkaitan dengan Wagner, haha :). OK, jadi pada pertengahan 2001, Barenboim melakukan konser keliling yang antara lain dilakukan di Yerusalem. Barenboim berencana memainkan komposisi Die Walküre yang sungguh membangkitkan inspirasi itu. Tapi pimpinan Israel Festival memintanya mengurungkan rencananya. Jadi Barenboim mengganti bagian itu dengan komposisi dari Schumann dan kemudian Stravinsky. Namun setelah Stravinsky, Barenboim menyempatkan diri berbincang dengan pengunjung, menanyakan apakah tidak berkeberatan jika ia memainkan cuplikan dari Tristan & Isolde. Sebagian pengunjung setuju, tapi banyak juga yang menolak. Maka Barenboim menyatakan bahwa ia akan memainkannya, dan memberi waktu kepada yang tidak suka untuk meninggalkan hall. Sebagian penonton benar-benar keluar, dan barulah kemudian dari ruang itu mengalun melodi indah dari Tristan & Isolde. Tanpa keributan, malam itu.
Peristiwa itu kemudian menjadi isu besar, sampai didiskusikan serius di Knesset, parlemen Israel, seperti yang pernah aku tulis di site ini tahun 2001 dulu. Komite budaya Knesset meminta agar Barenboim diboikot.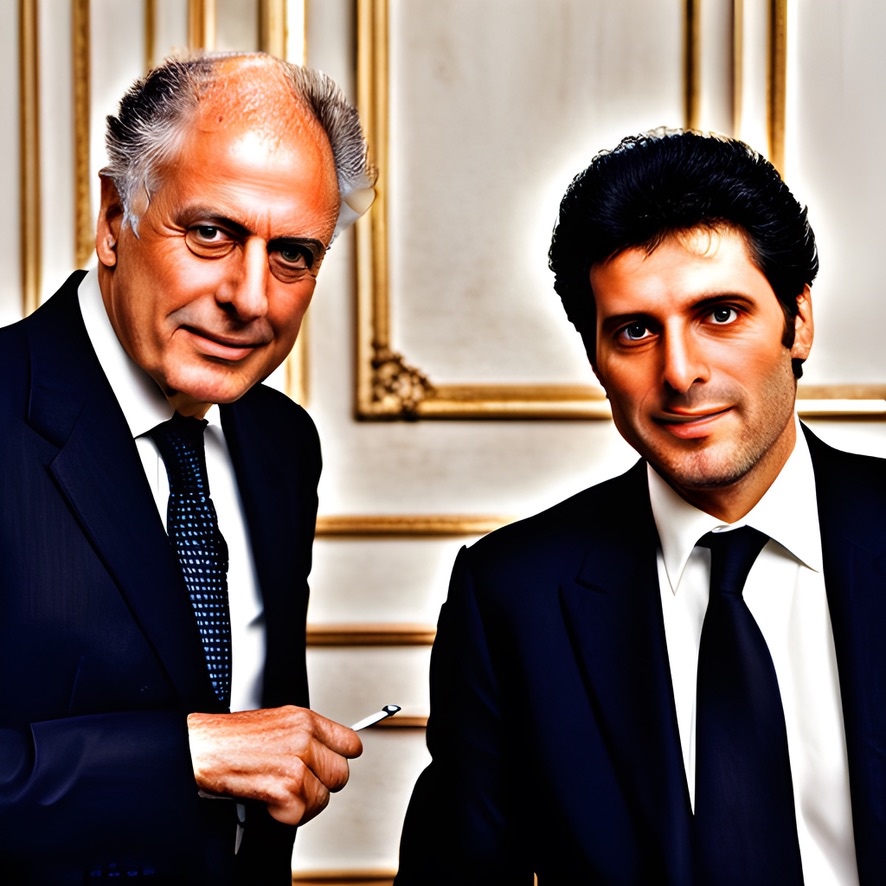 Tahun 2002, filsuf Edward Said bercerita bahwa delapan tahun sebelumnya (so: 1994?) Barenboim pernah memainkan Tristan & Isolde dengan anggunnya, sehingga musiknya masih terus terdengar dan terngiang. "I can't stop hearing that searingly romantic and audacious sound constantly; it's almost driving me crazy," ucapnya kepada Barenboim. Lalu mereka berdiskusi panjang soal Tristan. Dan mereka menerbitkan buku bersama, "Parallels and Paradoxes."
Tristan, dan sebenarnya jua Die Walküre memang punya kemampuan mengesankan untuk bertahan di memori untuk kemudian bangkit dalam suara yang sungguh nyata dan presisi dari memori kita. Di suatu malam di Ibis Montmartre (1995), aku bisa mendengarkan Tristan dari sound system imajiner; dan sempat membuat hati tergetar. Sampai sekarang, bagian Liebestod dari Tristan suka terdengar di saat hati terasa sepi. Kayak sekarang juga, sebenernya.