Lama tak menjejak Bandung. Dan kota ini menyambutku beku tanpa ampun. Gigil dikepung kabut tipis. Ah, di mana ceriamu yang dulu itu, kota inspirasiku? Beku kau tak peduli semangatku. Tapi negeri menanti.
Seperti yang telah lama direncanakan, Bandung merupakan kota pertama untuk serial seminar "Opening the Gates to 4G" :). Ini seminar yang diluncurkan IEEE Comsoc Indonesia Chapter, dan didukung IEEE Indonesia Section dan Mastel. Seminar ini bertujuan untuk membuka perbincangan yang lebih luas mengenai pengembangan network, service, dan aplikasi di Indonesia memanfaatkan platform 4G.

Seperti kata judulnya, ada lebih dari satu gerbang ke 4G. Di sisi network, setelah tumbangnya UMB, kita memiliki LTE dan WiMAX II. Tapi banyak parameter lain yang menandai 4G. Cognitive radio memungkinkan perangkat2 kita secara cerdas memilih spektrum dan platform telekomunikasinya mengikuti kebutuhan, lokasi, dan parameter lain — a.k.a. konteks. Pun aplikasi tengah mengarah ke aplikasi peduli konteks (context-aware applications). Tentu ini sering diulas di blog ini, maupun beberapa blog tetangga. Tetapi baru sekali ini semuanya berhasil dikemas dalam satu buah seminar.
Aku membuka seminar yang diselenggarakan di Hotel Horison ini dengan menceritakan kebutuhan dan requirement atas 4G. Selain cognitive radio, dibahas skema all-IP network (yang artinya juga dukungan atas IPv6), antena cerdas (MIMO, spatial multiplex), dan OFDMA. Lalu Arief Hamdani melakukan diskusi panjang dan mendalam tentang LTE, lengkap dengan SAE. Untuk pembanding, aku mengulas mengenai WiMAX II yang masih berstatus pre-standard (IEEE 806.16m).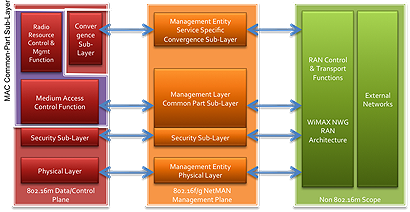 Sebagai penutup, diskusi diakhiri tentang context-aware application dan pervasive computing. Dan langit Bandung sudah mulai gelap lagi. Seminar berikutnya di Yogyakarta, kemudian Denpasar. Medan? :)