Puncak acara Konferensi Internasional Kelima atas Jaringan Komunikasi Wireless dan Optik (WOCN 2008) semakin dekat. Deadline untuk paper sudah terlampaui tanggal 15 Februari lalu. Menjelang tanggal itu, General Chairs Professor Guy Omidyar dan Technical Program Co-Chairs Associate Professor Vincent Guyot menunjuk beberapa anggota komite untuk juga menjadi reviewer.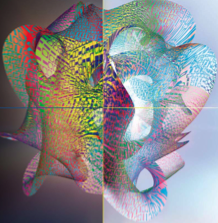 Jadi akhirnya, kegiatan minggu ini ditambah dengan melakukan review. Ada 12 paper yang harus aku review, baik di sini komunikasi wireless maupun optik. Levelnya beraneka. Dari yang bisa ditamatkan kurang dari 5 menit, sampai yang harus dibawa ke mana2. Sayangnya belum bisa ditulis tema2 tulisan itu. Melanggar etika reviewer nanti :).
Konferensinya sendiri bertemakan "Next Generation Internet." Konferensi ini akan diselenggarakan tanggal 5 hingga 7 Mei 2008 di Surabaya; bertempat di Hyatt Regency dan ITS. Co-organiser lokal adalah ITT (d/h STTTelkom) dan ITS. Kerjasama dan sponsor dengan IFIPTC6 WG6.8 (Mobile and Wireless Communications), WG6.6 (Management of Networks and Distributed Systems), WG6.10 (Photonic Networking), IEEE ComSoc Technical Committee on Information Infrastructure (TCII), IEEE ComSoc Wireless Communications Technical committee (WTC), IEEE ComSoc Asia Pacific, IEEE ComSoc Indonesian Chapter, dan IEEE Indonesian Section. Aku nggak sengaja tersangkut sebagai … yang nomor 2 dari belakang. Mudah2an bisa ikut di konferensinya.