The Perfect Wagnerite: A Commentary on the Niblung's Ring — adalah interpretasi oleh Bernard Shaw atas karya terbesar Wagner, Der Ring des Nibelungen. Shaw menyusun tulisan ini bagi para penggemar Wagner yang tidak dapat mengikuti ide2nya, dan bahkan tak dapat memahami dilema Wotan.
"The reason is that its dramatic moments lie quite outside the consciousness of people whose joys and sorrows are all domestic and personal, and whose religions and political ideas are purely conventional and superstitious. Only those of wider consciousness can follow it breathlessly, seeing in it the whole tragedy of human history and the whole horror of the dilemmas from which the world is shrinking today."
Tulisan ini disusun waktu Shaw berada di Fabian Society, sebuah organisasi yang didirikannya bersama beberapa rekannya, dengan tujuan mengubah Inggris menjadi negara sosialis melalui legislasi sistematis dan pendidikan masyarakat. Fabian Society ini konon memiliki pengaruh dalam pembentukan baik London School of Economics (LSE) dan Partai Buruh.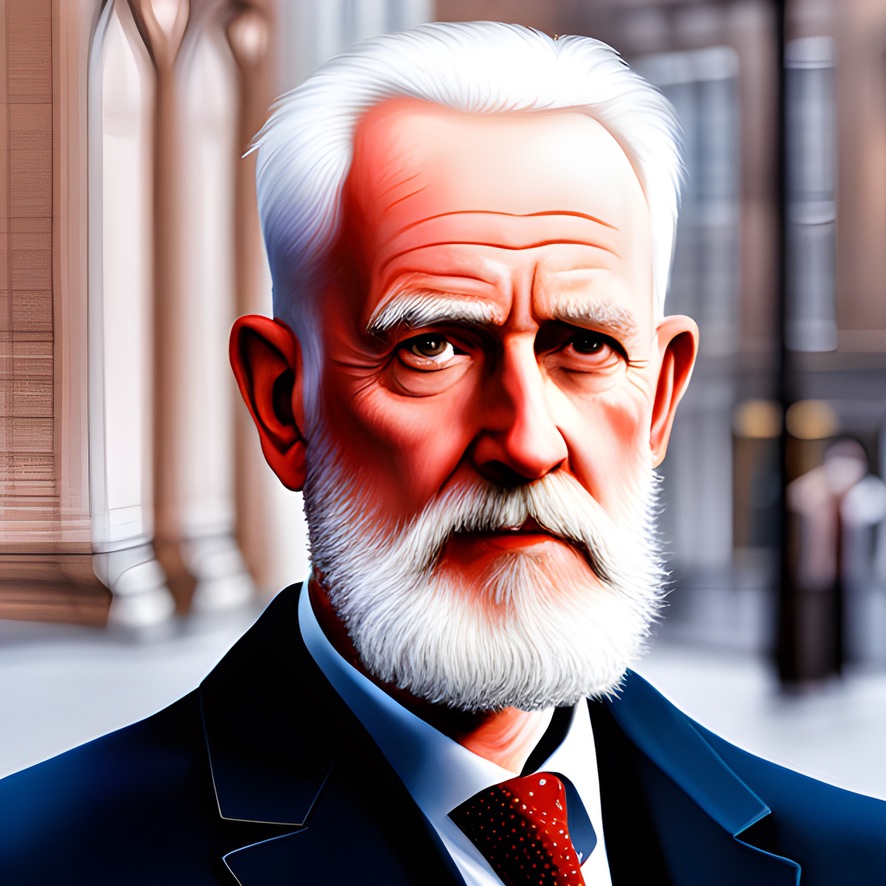 Shaw sendiri, biarpun dikagumi karena kecerdasan sekaligus kesinisannya, sering dimaki sebagai tidak jelas. Beberapa opininya membuat orang berprasangka bahwa ia memiliki simpati pada Stalin dan sekaligus Hitler dan sekaligus IRA. Kalau ini kurang ribet, ia juga pengagum Muhammad (saw). Katanya tentang Muhammad (saw): "He must be called the Savior of Humanity. I believe that if a man like him were to assume the dictatorship of the modern world, he would succeed in solving its problems in a way that would bring it much needed peace and happiness."
Bernard Shaw sendiri lahir di Dublin (Irlandia, wilayah katolik) dari keluarga Protestan Skotlandia. Kemudian ia pindah ke London, meniti karir jurnalistik sambil menulis novel dan kemudian drama. PD I disebut Shaw sebagai bangkrutnya kapitalisme, yang dianggap merupakan erang nafas terakhir dari imperialisme abad ke-19. Saat ini lah ia mulai disebut2 sebagai "pengkhianat" :).
Namun justru kemudian ia memperoleh Nobel Sastra 1925, untuk dramanya "Saint Joan." Mungkin kita ingat bahwa tokoh cerita ini, yaitu Joan of Arc, adalah pahlawan Perancis yang akhirnya dihukum bakar oleh orang2 Inggris. Aku beberapa kali pingi nulis soal Joan, tapi belum mulai2 juga :). Shaw juga memperoleh Academy Award di tahun 1938 untuk Best Screenplay untuk "Pygmalion." Hingga kini, ia satu2nya orang yang memperoleh kedua penghargaan itu sekaligus.
Shaw meninggal tahun 1950, karena jatuh dari tangga. Bukan, ini bukan kiasan.