Stephen Hawking punya web: hawking.org.uk. Di situ Rosie Waterhouse menanyai sang profesor: "What sort of music do you like and why?" Hawking menjawab, "I mainly listen to classical music: Wagner, Brahms, Mahler etc., but I like pop as well. What I want is music with character." Di salah satu bukunya, Hawking juga bercerita tentang Wagner. Khususnya Die Walkure. Ini, dia bilang, adalah musik yang paling gelap sekaligus paling megah.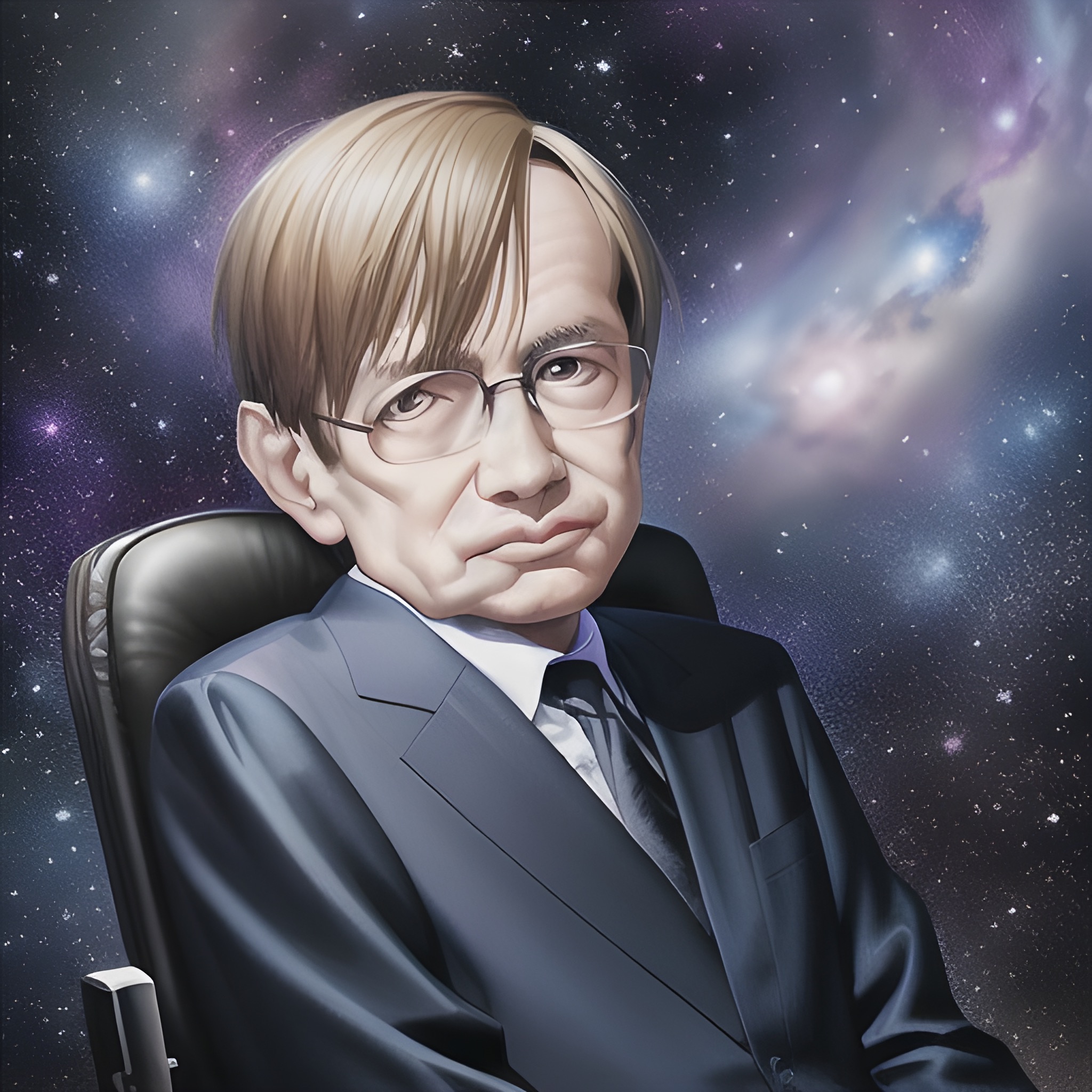 Saat wawancara oleh Larry King, Hawking mengatakan: "It was in 1963 that I first developed an interest in Wagner. I had just been diagnosed as having ALS, and given a distinct impression I didn't have long to live. I regarded Wagner as music that was dark enough for my mood. My mother bought me tickets to go to the Wagner festival at Bayreuth. It was magic. His personal use and conduct were pretty objectionable. But his music, though sometimes pompous and long-winded, reaches a level no one else does."
Hawking adalah Lucasian Professor of Mathematicks di Cambridge. Ini barangkali jabatan paling bergengsi di dunia akademis :), yang pernah diduduki a.l. Paul Dirac, Charles Babbage, dan Isaac Newton. Pada salah satu episode Star Trek, Lt Commander Data menjadi android pertama yang menduduki posisi ini. Hawking mendalami fisika teoretis, khususnya kosmologi dan gravitasi kuantum. Dan tentang ini kita tidak bisa menulis di satu artikel singkat, tapi harus satu website tersendiri :). Ia jadi selebriti setelah bukunya, A Brief History of Time, yang ditujukan bagi pembaca awam itu, terus menerus menjadi best seller di seluruh dunia. Kemudian ia menulis lagi The Universe in a Nutshell.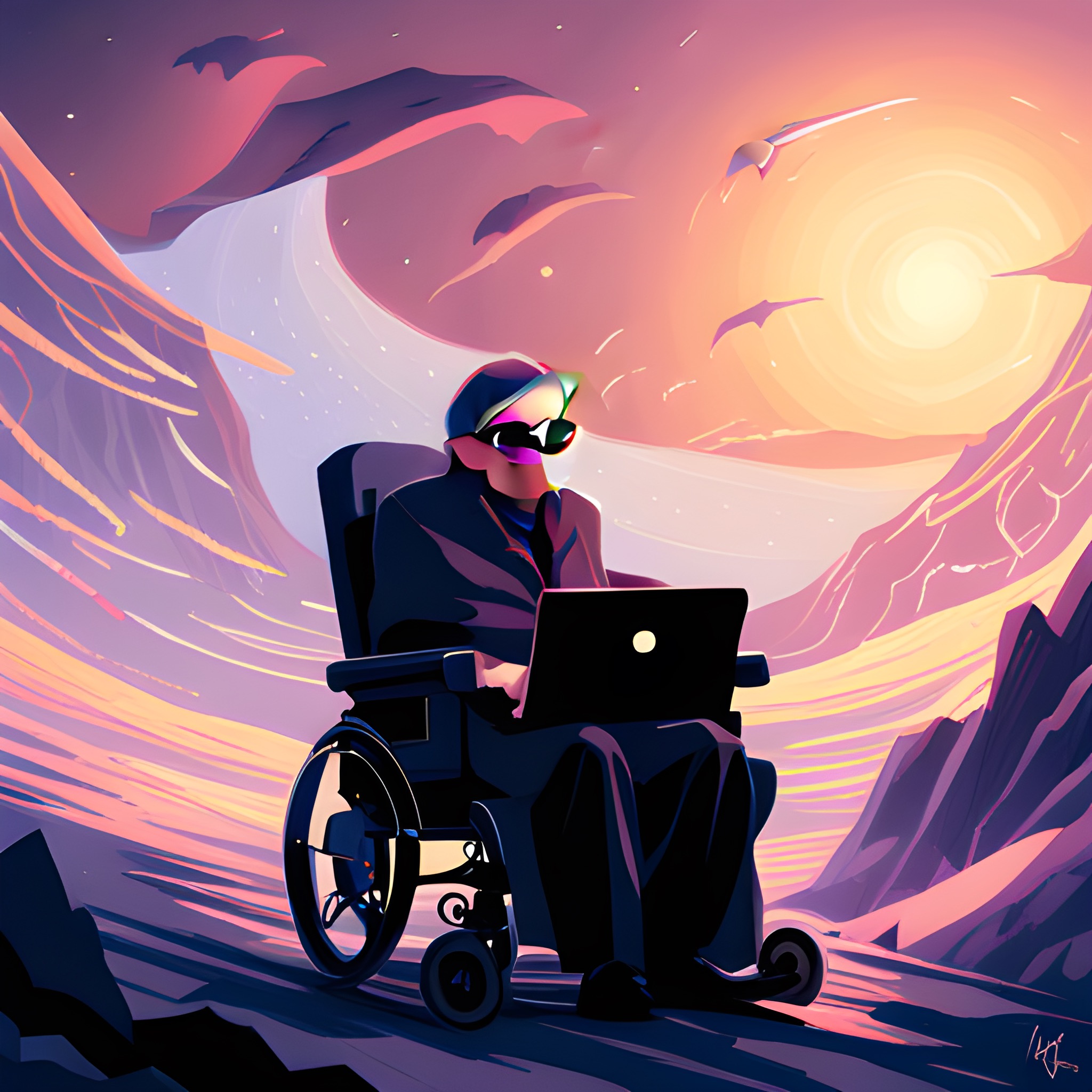 "If we do discover a complete theory of the universe, it should in time be understandable in broad principle by everyone, not just a few scientists. Then we shall all — philosophers, scientists and just ordinary people — be able to take part in the discussion of why it is that we and the universe exist. If we find the answer to that, it would be the ultimate triumph of human reason. For then, we would know the mind of God."
Hawking masih tinggal di Cambridge. Dan entah sengaja atau tidak, suka menunjukkan bahwa dirinya tidak powerless. Bercerai dengan istrinya, dan langsung menikah lagi (pada saat ia tak dapat lagi bergerak — bicara pun harus dengan pensintesa suara). Bertaruh dengan Kipp Thorne tentang singularitas, dengan taruhan majalah sekelas Penthouse. Menyatakan diri tidak memerlukan Tuhan — mungkin sekaligus menyindir bahwa orang suka dekat2 Tuhan kalau sedang dalam kekurangan dan kelemahan.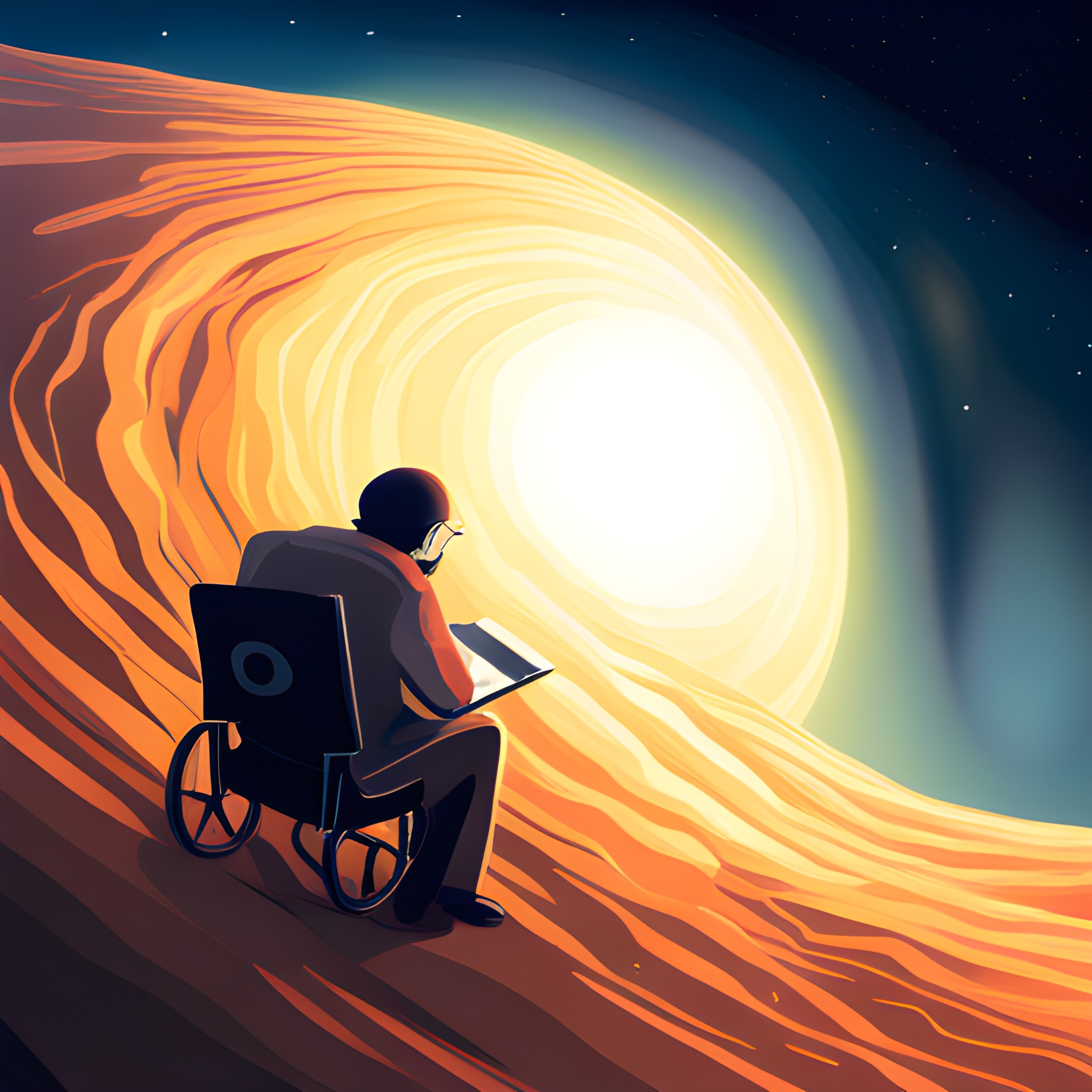 King: What is that inner thing that keeps you going?
Hawking: Curiosity