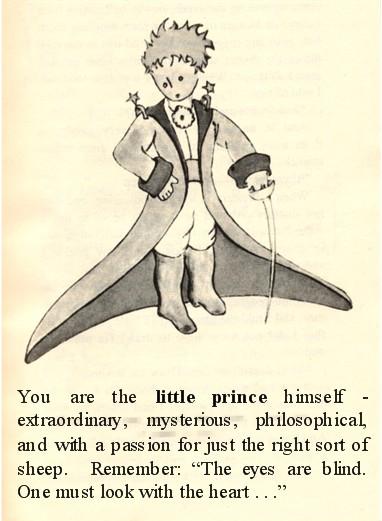 You are the little prince.
Saint Exupery's 'The Little Prince' Quiz.
brought to you by Quizilla
PS: Sekedar mengikuti anjuran Neenoy. Salam untuk your li'l star, Noy. Kalau kami, para makhluk bintang ini, kembali ke kilau cerlang di atas sana, sudilah para makhluk bumi penatap bintang sepertimu menjenguk reruntuhan tubuhku yang terakhir, sekalian mengambil koleksi buku The Little Prince in n languages (where n = … bentar deh, ngitung dulu).