Ekspresi biasa: "Lagi apa?"
Ekspresi panik: "Nggak ngapa2in, nggak ngapa2in."
Itu salah satu standard joke antara aku sama Dewi. Trus suatu hari kita menjudulinya "The Story of Doing Nothing."
Menemui oasis langka kesendirian di tengah riuh tak ramah minggu2 ini, aku mencoba menikmati "doing nothing." Update MacSquirrel (bukan ke Leopard, masih Tiger, tapi 10.4.11). Scanning buku The Revenge of Gaia dari Lovelock. Tentang Gaia, aku pernah singgung dikit di blog ini. Yang ternyata masih pas, lucunya, malah baca2 jurnal IEEE. Pagi ini (atau barangkali malam tadi), IEEE Communications versi Desember 2007 datang. Biar punya waktu buat baca, kopi Siborong2 (digiling 15 detik, diseduh uap espresso stove, pas sekali) tidak ditambahi es.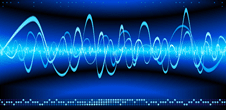 Hmm, coincidentally, banyak artikel di jurnal hari ini berkaitan dengan presentasi aku di Trisakti awal minggu ini (NGMS). Evolusi HSPA di 3GPP Rel 7. OFDM-based Overlay System. Perluasan jaringan 3G/WiMAX via WLAN. WiMAX versi mobile. Pertimbangan biaya untuk arsitektur 4G. Dll. Dll. Yang aku belum masukin hanya yang sifatnya pendek: ad hoc, sensor, dll. Eh, sebenernya dimasukin sih, tapi di bagian service. Ah, pagi yang menyenangkan: paduan kopi dan jurnal yang pas. Sedikit teringat bahwa aku harus bergegas pergi lagi. Ada satu alasan kenapa Telkom menghentikan promosi Telkomnet-Instan Weekend-net. Satu alasan saja. "Kita tidak punya weekend lagi." Trus, aku pura2 belum lihat jam. Melanjutkan membuang waktu tidak untuk apa2.
Atau, barangkali aku harus sedikit membalik pikiran. Aku lagi berbuat banyak pada dunia. Bahwa aku tidak keluar dari rumah ini, berarti aku tidak menambah kekacauan di semesta di luar sana. Wow, aku menciptakan ketenangan dan perdamaian. I'm doing great thing. Kalau aku keluar, maka — percayalah — chaos akan kembali melanda. Pun — sekali lagi percayalah — tak ada yang bisa aku sumbangkan untuk mengejar target2 bersama. Aku cuman engineer salah jalan. Di tengah lelucon panjang di sana, justru aku sebenarnya "do nothing."
Trus ingat, di tengah keriuhan "of doing nothing" minggu ini, Pak Adi (a.k.a. Mr Checklist) tak sengaja melihat versi cetax atas presentasiku tentang NGMS. Penasaran karena tidak ada satu checklistpun yang berisi judul aneh semacam itu, beliau mulai menginterogasi: siapa yang buat, kapan, nyontek dari mana? Wakaka. Aku betul2 hidup di ruang yang salah. Secara gitu loh.
Scanning selesai. Kopi tinggal dikit. Blogging ah. "The World of Doing Nothing" masih bisa menunggu sedikit lagi.