Waktu aku masih jadi Chairman of the IEEE Indonesia Section, sempat ada usulan dari anggota Advisory Board (yang dalam konteks Indonesia berarti mantan ketua IEEE Indonesia Section) tentang Israel. Saat itu, IEEE Indonesia Section tengah sangat gencar melakukan eksplorasi untuk menjadi host atas IEEE international conferences, baik yang skala region (Region 10 Asia Pacific) maupun kemudian level dunia.
Hal yang sering jadi issue adalah soal imigrasi. Banyak peserta konferensi dari negara Asia mengalami kesulitan mengurus visa masuk Indonesia, seperti dari negara Iran dan Pakistan. Beberapa anggota komite sempat menyebut bahwa filtering untuk beberapa negara memang lebih ketat. Salah satu alasannya adalah kekhawatiran Indonesia dijadikan jembatan untuk mencari jalan untuk migrasi ke Australia. Namun warganegara Pakistan yang sudah di Australia pun masih lebih sulit masuk ke Indonesia. Kadang ketua konferensi, atau bahkan ketua IEEE Indonesia Section, harus menulis surat jaminan pribadi ke Kedutaan dan Kantor Imigrasi.
Soalan lain adalah warga dari entitas ilegal zionis yang menduduki Palestina (yang demi kesederhanaan teks akan kita sebut sebagai Israel tanpa tanda petik). Kebijakan yang bijak dari Pemerintah Indonesia untuk selalu menolak adanya hubungan diplomatik antara Indonesia dan Israel dianggap jadi penghambat. Kami Excom IEEE Indonesia Section diminta mencari cara untuk memungkinkan dipermudahnya pemegang paspor Israel untuk memasuki Indonesia.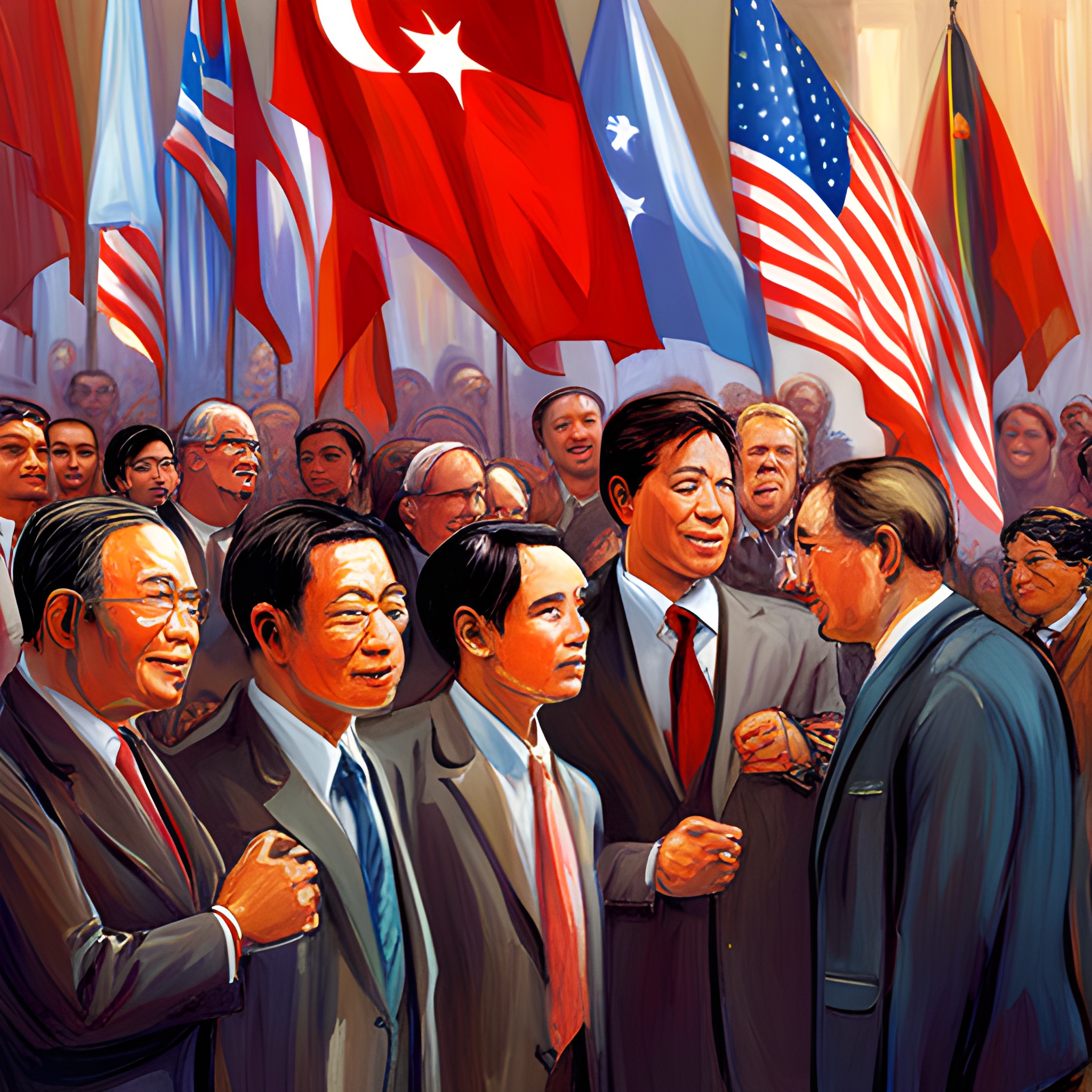 Secara pragmatis, waktu itu aku sampaikan bahwa banyak pemegang paspor Israel sebenarnya memiliki kewarganegaraan ganda, merangkap jadi warga negara Eropa, AS, Kanada, bahkan Singapura. Andaipun mereka hanya punya paspor Israel saja, mereka sangat dipermudah membuat paspor di negara lain. Jadi tidak ada perlunya kita mendorong pemerintah Indonesia memperlunak sikap pada pemegang paspor Israel. Kita tetap menerima mereka dengan tangan dan hati terbuka.
Salah satu anggota senior di Advisory Board kemudian menyampaikan bahwa persoalannya bukan bisa lewat jalan samping, tetapi secara politis Indonesia dianggap tidak ramah pada Israel, dan posisi ini menyulitkan Indonesia mengajukan diri sebagai tuan rumah berbagai konferensi internasional.
Atas statement itu, aku saat itu memberikan jawaban bahwa jika persyaratan tertulis atau tak tertulis untuk jadi host adalah harus memberikan rekomendasi atau saran kepada pemerintah Indonesia untuk memperlunak sikap kepada Israel, aku memilih tidak akan mengajukan IEEE Indonesia Section sebagai host — setidaknya selama aku jadi ketua.
Aku rasa, sikap yang sudah diambil Bapak Bangsa kita, untuk melihat perspektif geopolitis global secara lebih cerdas dan mengedepankan perikemanusiaan dan perikeadilan, masih relevan hingga kini, masih jadi kebijakan Pemerintah Indonesia yang patut didukung, dan sudah menjadi bagian dari perspektif pribadi dalam negosiasi global.
Selamat Ramadan!