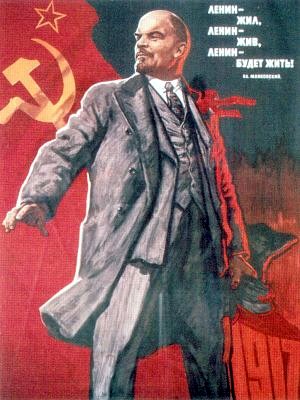 Siapa yang pantas jadi the man of the century abad ini? Dengan kepribadian tristanistik :), barangkali kita lebih baik pilih Vladimir Ilyich Ulyanov alias Lenin, dengan proyeknya yang bernama Uni Soviet.
Alasannya sederhana, Uni Soviet cuma ada di abad xx (tidak di abad xix dan tidak juga di xxi), tapi dia adalah biang kesumpekan dunia. Sambil melakukan agresi terhadap tetangganya, Soviet membantu bangsa-bangsa lain melepaskan diri dari penindasan asing. Kemudian ditanamkanlah apa yang disebut ideologi. Orang pun berperang dan saling membunuh demi omong kosong yang dinamai ideologi ini. Namun kemudian tampillah Mikhail Sergeyevich Gorbachev, dan bubarlah Uni Soviet. Situasi dunia kembali ke zaman sebelum pengaruh Soviet: saling membasmi demi ras dan bangsa, yang juga omong kosong. Lenin, dan Soviet, sebagai monumen abad xx, harus dicatat karena pernah memindahkan alasan untuk membunuh, dari suatu alasan omong kosong ke alasan omong kosong lainnya.
Salah satu karakteristik manusia adalah menyimpan ironi dan kekonyolan. Kita perlu mengenang Lenin untuk sisi kemanusiaan yang satu ini.