After-lunch visit to Starbucks.
Lama nggak ke sini — si Neng Barrista menegur. Maaf, nggak ditulis namanya di sini. Belum minta izin yang punya nama. Aku lagi jarang sih memang ke mana2. Habis waktu buat beresin kerjaan yang lucu2 di kantor. Bikinin sesuatu yang menarik donk — aku minta. Sebuah nama ditawarkan: Red Eyes, ditambah 1 shot. Udah lama bobo kupingku memang, tapi nggak salah dengar mudah2an aku. Drosophila melanogaster — bukan! Ini customised coffee of the day :). OK, aku coba 1 mug. Sans sucre, tentu. Une tasse de cafe amer kan, judulnya.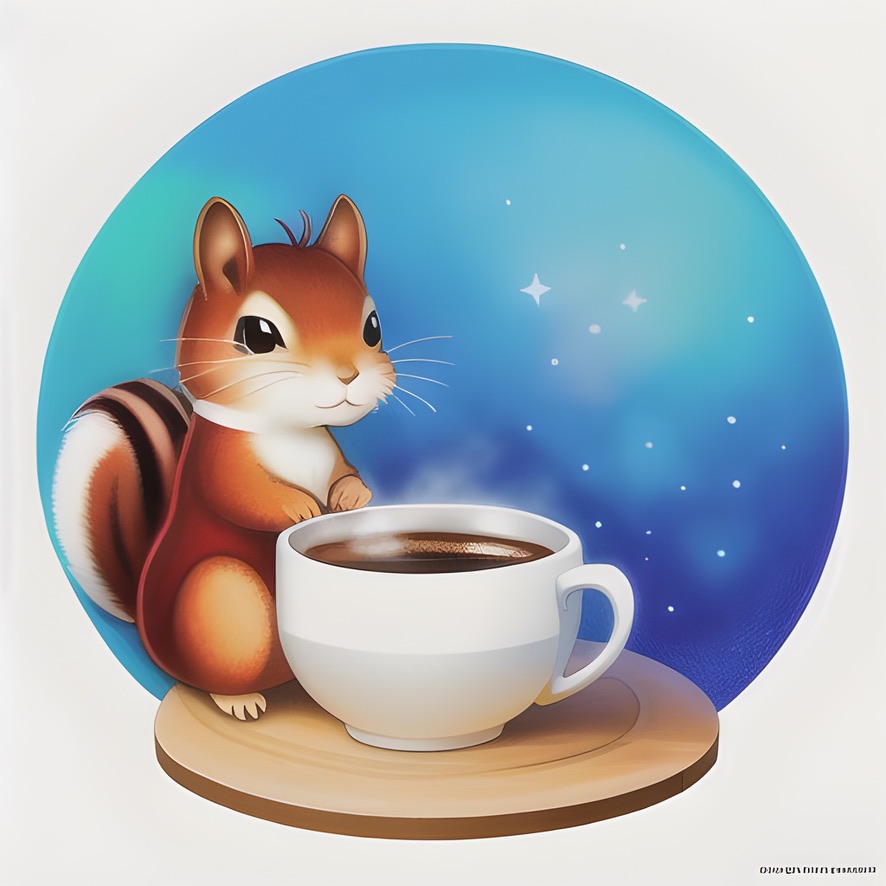 Dan kalau belum biasa kita2 kesetrum cafeine, jangan iseng kita menerima tawaran berbisa ini. Apalagi "ditambah satu shot" itu. Tapi sebelumnya, Si Neng dan rekannya menawarkan kopi menarik. Kopi Kampung, judulnya. Kopi Sulawesi ini sebenernya. Toraja. Tapi beda dengan Kopi Sulawesi lain yang pilihan taste-nya sudah diatur sesuai cita customer terkini, Kopi Kampung ini diset dengan taste kuno seperti kali pertama Starbucks buka cafe dulu — dengan aroma spice. Entah kayak apa :) — dia masih terbungkus rapi sih, dalam kemasan edisi khusus yang exclusive. I mean it. Aku tanya bedanya sama edisi khusus yang lain: Rift Valley, Brasil Ipanema, Bleno, dll. Ceria, Si Neng cerita bahwa edisi ini barangkali hanya akan diterbitkan sekali seumur hidup. Cuman … lucunya … belum boleh dijual edisi ini. Datang baru saja. Price pun belum punya :). Tapi nanti aku dikabarin kalau benda unik ini udah dijual.
Unik. Menarik namanya. Dan pengalaman terakhir ketemu kopi Sulawesi (yaitu Kopi Manado) rasanya cukup mengesankan. I love it. Mudah2an kebagian, Kopi Kampung. Mumpung lagi menipis persediaan kopi.
Balik ke kantor, baru setrum si Red Eyes menyala. Zrrrrrt. Duh, si coffee addict kena overcaffeinated lagi. Badan nggak kompatibel ama minat :). Menyentuh keyboard, tiba2 rasa permusuhan sama tabel2 (Oracle dan Excel) hilang. Mereka jadi obyek yang menarik, dan bisa dicari relasinya dengan beberapa pendekatan. Menarik. Tapi script yang panjang itu dieksekusi terlalu lama sama PC ini. Mestinya dibikin overcaffeinated juga dia. Buka GTalk, icon di samping nama Mas BR menyala dengan warna hijau. Heh-heh-heh. Victim untuk si overcaffeinated.
Buka sesi dengan BR. Talk tentang kopi. Dan tentang Pak Sehat Sutardja yang bikin kita semua bangga. Dan dengan kecepatan tinggi pindah topik ke Telkom ke Speedy ke ZTE ke kemampuan industriawan dan akademisi Indonesia dan ke ITB dan ke. Aku nggak tau ke mana lagi. Jariku udah bisa bergerak sendiri dengan aura dari si Red Eyes. Nggak perlu pengendalian terpusat dari otak :). Maaf ya, Boss :).
Erdos memang bilang, matematikawan itu piranti yang mengubah kopi menjadi formula. Tapi kalau pirantinya bukan matematikawan, kayaknya hasilnya beda deh :).